Our licensed plumber and technicians are here to service all your plumbing needs with both residential and commercial properties.
Plumbing Services we offer:
Sewer and drain line cleaning and repairs
Water heater installs and repairs
Maintenance, repairs, and installation on kitchen and restroom fixtures
✯

Our Team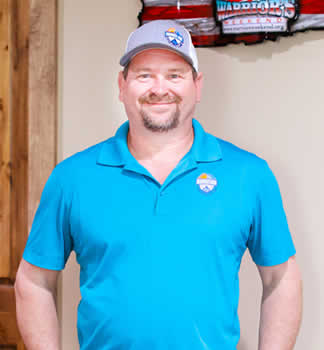 Jeremy Kurtz – Master RMP #38206
Plumbing Coverage Area
Armer Air is licensed to install, service and repair both commercial & residential plumbing systems all over the state of Texas. Our primary plumbing services area includes Victoria, Texas along with the towns below, which is roughly in a 60 mile radius around Victoria Tx.
Austwell, Texas
Bayside, Texas
Berclair, Texas
Blessing, Texas
Bloomington, Texas
Cuero, Texas
Edna, Texas
Fannin, Texas
Francitas, Texas
Ganado, Texas
Goliad, Texas
Hallettsville, Texas
Hochheim, Texas
Inez, Texas
Karnes City, Texas
Kenedy, Texas
La Salle, Texas
La Ward, Texas
Lolita, Texas
Louise, Texas
Mcfaddin, Texas
Meyersville, Texas
Moulton, Texas
Nordheim, Texas
Nursery, Texas
Olivia, Texas
Palacios, Texas
Placedo, Texas
Point Comfort, Texas
Port Alto, Texas
Port Lavaca, Texas
Port O Connor, Texas
Refugio, Texas
Seadrift, Texas
Shiner, Texas
Sublime, Texas
Telferner, Texas
Thomaston, Texas
Tivoli, Texas
Vanderbilt, Texas
Victoria, Texas
Weesatche, Texas
Westhoff, Texas
Woodsboro, Texas
Yoakum, Texas
Yorktown, Texas
Copyright© 2017
Victoria Web Design